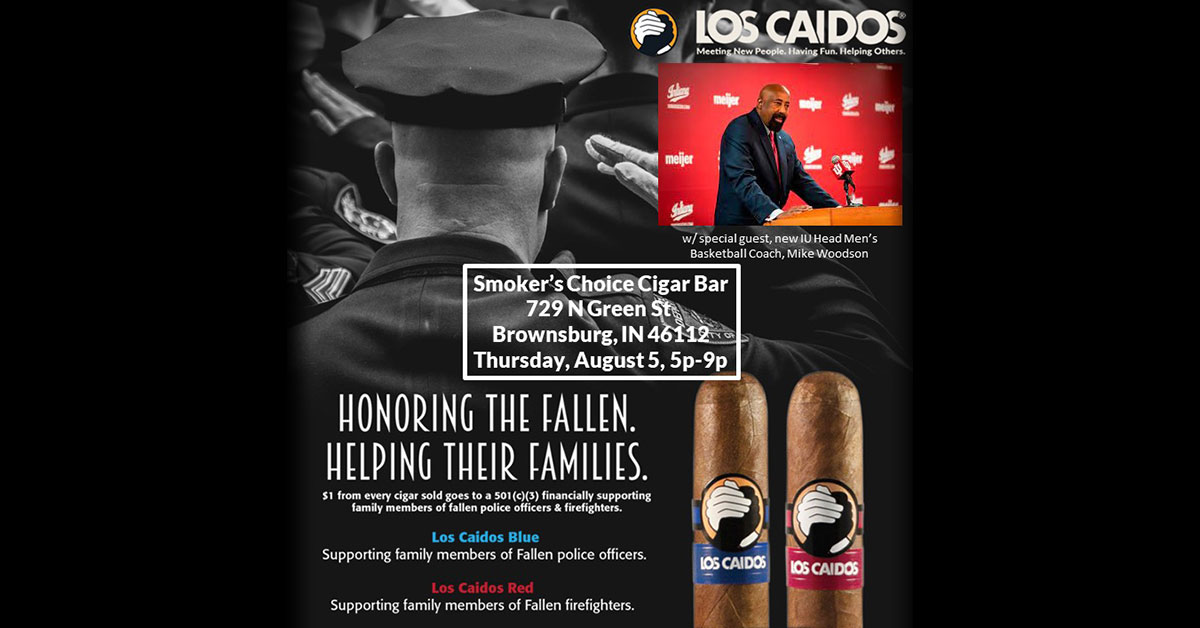 Honoring the Fallen with Special Guest Mike Woodson Event!
Thursday, August 5, 2021
5pm - 9pm
Hello friends!
We've got another great cigar event for you to come to at Smoker's Choice. On Thursday, August 5th from 5p-9p, we will be honoring the fallen and helping the families with donations as well as listening to special guest Mike Woodson, the new coach of the IU Basketball team!
Date: THURSDAY, August 5, 2021
Time: 5:00pm - 9:00pm
Fundraiser: $1 from every cigar sold goes to a 501(c)(3) that financially supports the family members of fallen police officers and firefighters.
Fundraiser: Mike Woodson, Coach of the IU Basketball Team
Stop by Smoker's Choice on Thursday, August 5 for a great meet and greet with Coach Woodson as well as support the fallen of our police and firefighters. It's going to be a great evening!
Stay smoky my friend!
Your friends at Smoker's Choice