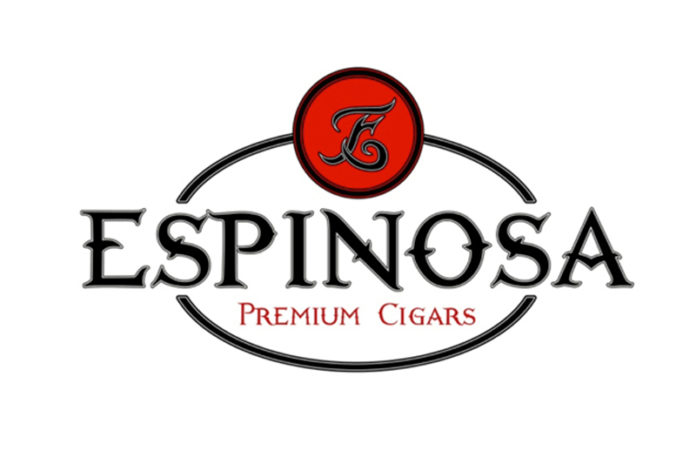 Espinosa Cigars Event with Short's Brewing Tap Takeover! Thursday, July 28, 2022 4pm - 8pm at Smoker's Choice
We've got another great event happening next Thursday at Smoker's Choice with Espinosa Cigars! We are also having a Short's Brew Tap Takeover featuring Short's Locals Light, Huma Lupa Licious, Margarita IPA, Starcut Squishy, & Pulsar in Cans!
It's going to be a great time with lots of deals and swag for all who come! You don't want to miss out!
Date: Thursday, July 28, 2022
Time: 4:00pm - 8:00pm
Location: Smoker's Choice
Deals of the Day:
Come join Tyler Jones, the rep for Espinosa for lots of cigar specials and swag!
About Espinosa Cigars
Born in Havana Cuba and raised in Miami, Erik inherited his passion for cigars from his father. He began working in the cigar industry in 1997 and has been involved in almost every facet of the premium cigar industry. Although not a household name in the industry, Erik was the mastermind of such notable brands as Murcielago, 601, Cubao, and La Bomba, just to mention a few. Riding on the success of these highly rated smokes, he now owns a factory in Estelí, Nicaragua, called La Zona, where he will continue to release many more outstanding boutique blends to his loyal followers.
About Short's Brewing Company
THE SHORT'S STORY BEGAN IN 2002 when a 22-year-old brewer named Joe Short registered Short's Brewing Company as a business in the state of Michigan. Having already gained significant brewing experience at other Michigan breweries, Joe realized that his style of brewing was best suited to his own business model where he would not have to answer to anyone for putting lots (and lots) of the best possible ingredients into his brews, or for brewing specialty beers that some might consider outrageous. Joe wanted to brew bold, flavorful and extremely creative beer and felt that people would travel out of the way to get them. Short's Brewing Company continues its efforts to make the best beer on earth (their words) in Northern Michigan. Although they have quickly grown to be one of Michigan's largest breweries, they still take pride in their hands-on, mom-and-pop approach and the energy they put into the quality of our beer, food, staff, customers, and facilities. They still brew our beer the same way they always have and they always will.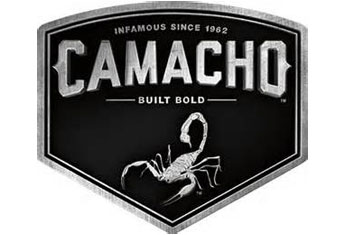 Davidoff Featuring Camacho Cigars Event
Date: Wednesday, July 20, 2022
Time: 4:00pm - 8:00pm
Location: Mr. B's
Deals of the Day:
Come join Dan Burris, the rep for Davidoff for lots of cigar specials and swag!
About Camacho Cigars
For many years, Camacho Cigars were world-renowned for making some of the finest full-flavored Cuban-style Honduran blends on the market. Although they are still highly revered for these bolder blends, Camacho, now manufactured by the famous Davidoff Company, has recently undergone a complete overhaul of their cigar lines to provide the perfect blend for every palate. In addition, the company now has a factory in Nicaragua that's home to the Master-built series that features Nicaraguan tobaccos that are aged in either rum or Kentucky Bourbon barrels, to add a captivating new twist on the classic Camacho flavors. The rest of the line that ranges from the mellow to medium bodied Camacho Connecticut to the bold, uber full bodied Camacho Triple Maduro, all have one thing in common, they stay true to Camacho's old-world standards and unyielding commitment to excellence. Discover a savory smoke that boasts top notch construction, along with a great burn and an easy draw from beginning to end.
About Davidoff Cigars
Davidoff Cigars have remained the symbol of the luxury smoking lifestyle since they were first introduced to the market by Swiss cigar maker Zino Davidoff over 90 years ago. They're beloved for their top-notch construction, unwavering consistency, and distinctively delicious flavors. Today, with prestigious state-of-the art factories in the Dominican Republic and Nicaragua, Davidoff has amassed a huge portfolio of top rated blends that use the finest aged tobaccos covered by the very best grade "A" wrappers, all providing delicious flavor profiles that range from medium to full bodied in strength. This assures that just about every style of smoker can savor these award-winning blends. Simply put, every handcrafted Davidoff creation ensures an elegant experience that's not be missed if you fancy yourself a true cigar connoisseur.
Events at Smoker's Choice
Rocky Patel

August 18, 2022; 4pm - 8pm
Drew Estate

August 25, 2022; 4pm - 8pm

Rocky Patel

October 13, 2022; 4pm - 8pm